My content portfolio shows examples of content programs and writing I've done for companies. If you have additional needs or would like more detail on these or larger projects, contact me. 
Content Marketing Institute
As a contributor, I host their #CMWorld Slack Group. My goal is to increase member engagement within the channel.
Instigate conversations with content marketing-related questions
I've also written for the Content Marketing Institute blog: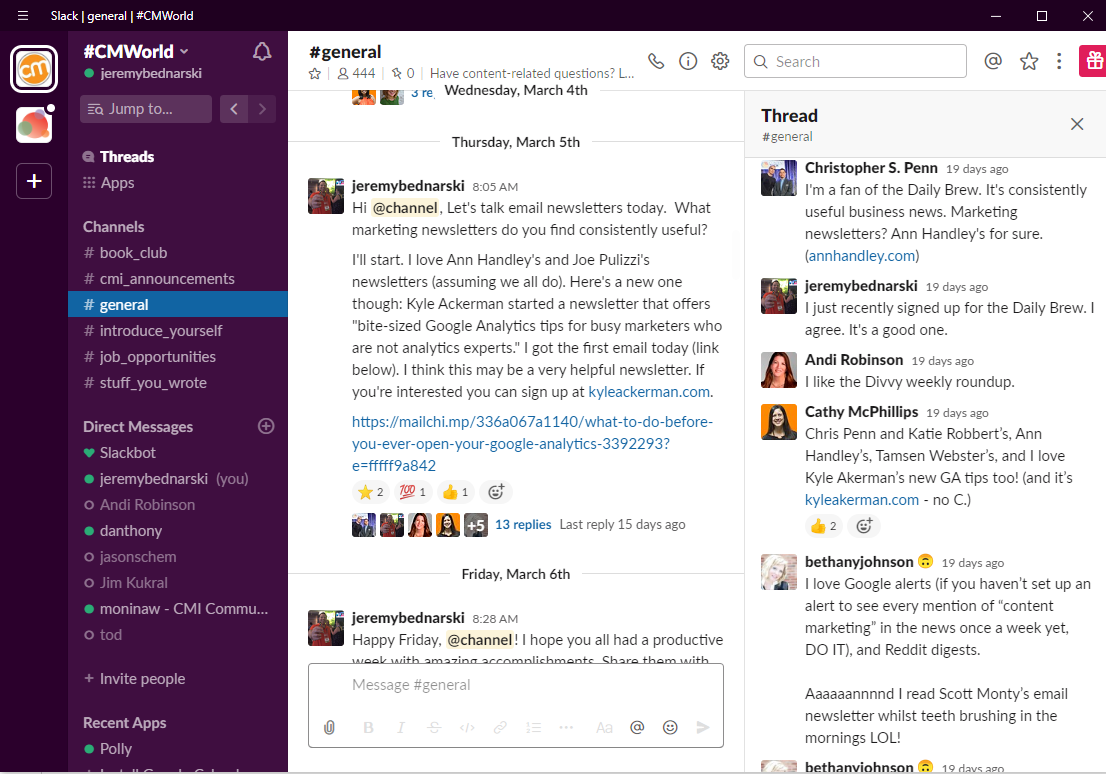 Wrote guest blog posts to help promote the event.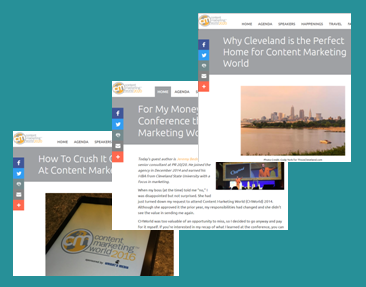 Industrial Flow Solutions
Industrial Flow Solutions (formerly BJM Pumps) was my client while I worked with Goldstein Group Communications. I created integrated marketing campaigns centered around content and targeted to specific industries.
This example was for the Mining and Aggregates Industry. The main content asset I wrote was a Mining and Aggregate Industry Buyer's Guide for Submersible Pumps. This guide was the lead generating asset of the campaign. To promote the guide and drive leads, I wrote:
BJM Pumps (now known as Industrial Flow Solutions) was my client while I was with Goldstein Group Communications. One of the content programs I created for them was a blog for their website. The goal of the blog was to educate website visitors about how their submersible pumps could solve their problems. (Note: they wrote their case studies that are listed in the blog section.)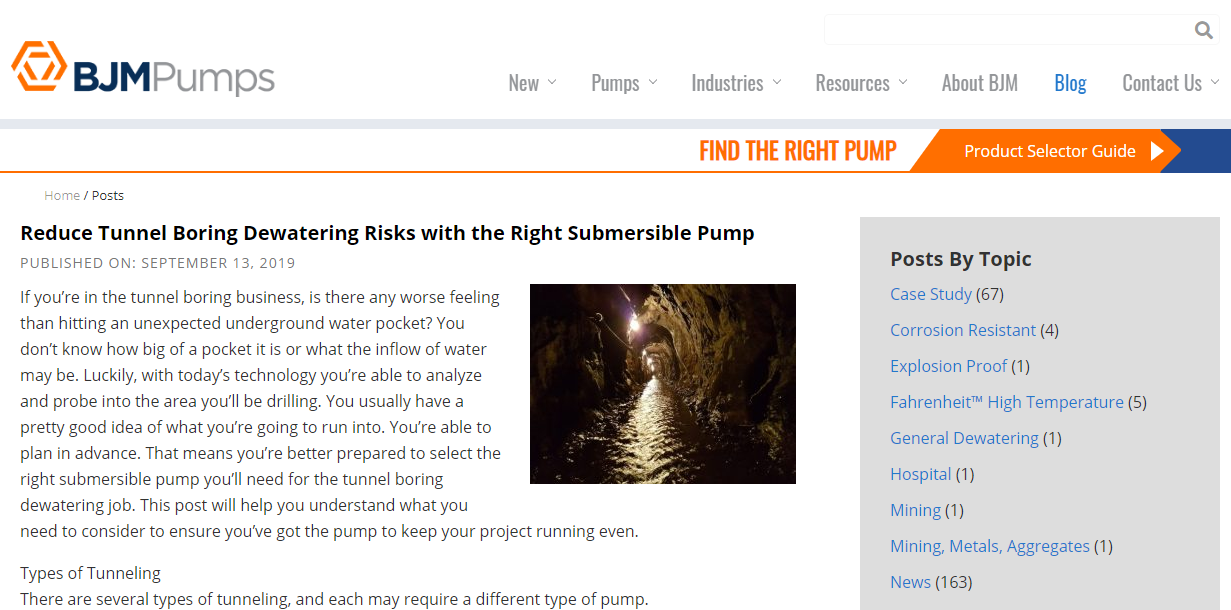 "Jeremy really understands how content can drive results for companies. His expertise in content development helped drive differentiation and success for a range of clients." – Mark Bouffard
Need Help with your Content Marketing?