There's nothing like the excitement of a great concert. There's an art to creating a show that entertains and takes you on a journey. It feels personal and singular even though you're standing in a crowd of thousands. Yes, standing…there's no sitting at concerts. Bands can do this in different ways. One band that offers these types of fan experiences with every concert is Foo Fighters.
Robert Rose and Carla Johnson call these experiences the seventh era of marketing. They write, "…new marketing strategies must focus on creating experiences that deliver value that goes beyond the product or service."  If you've ever seen a great band in concert, chances are that you would pay to experience it again.
You might think that a band that's able to conjure up these fan experiences would be enough. For most bands, it would be. But, Foo Fighters took it to the next level for a lucky few with their Sonic Highways tour.
You've likely heard about one or all these examples. Not only are they making a few fans' dreams come true, but also these stories spread on social media and in the news. (Note: the article links and videos contain language that is NSFW)
When Anthony Bifolchi held up his sign that read, "It's my birthday, can I play drums?" he never dreamed that Dave Grohl would actually take him up on his request. But that's what he did as he called him up on stage and let him play drums on "Big Me". That's a birthday present that's going to be hard to top next year.
While performing their hit, "My Hero", Dave Grohl noticed a man crying in the audience. He was so moved by the fan that he brought him up on stage to personally sing the song to him. It turns out the man (identified only as "Anthony") recently lost his mother and the song made him emotional. He was able to explain the situation to Grohl after the songs.
Brian (no last name given) was enjoying the Foo Fighters show in Alberta, Canada when Dave Grohl asked if anyone could sing "Tom Sawyer." He raised his hand and Grohl called him up on the stage. He performed the song so well, Grohl screamed, "Oh my God! Dude, that was f______ amazing!"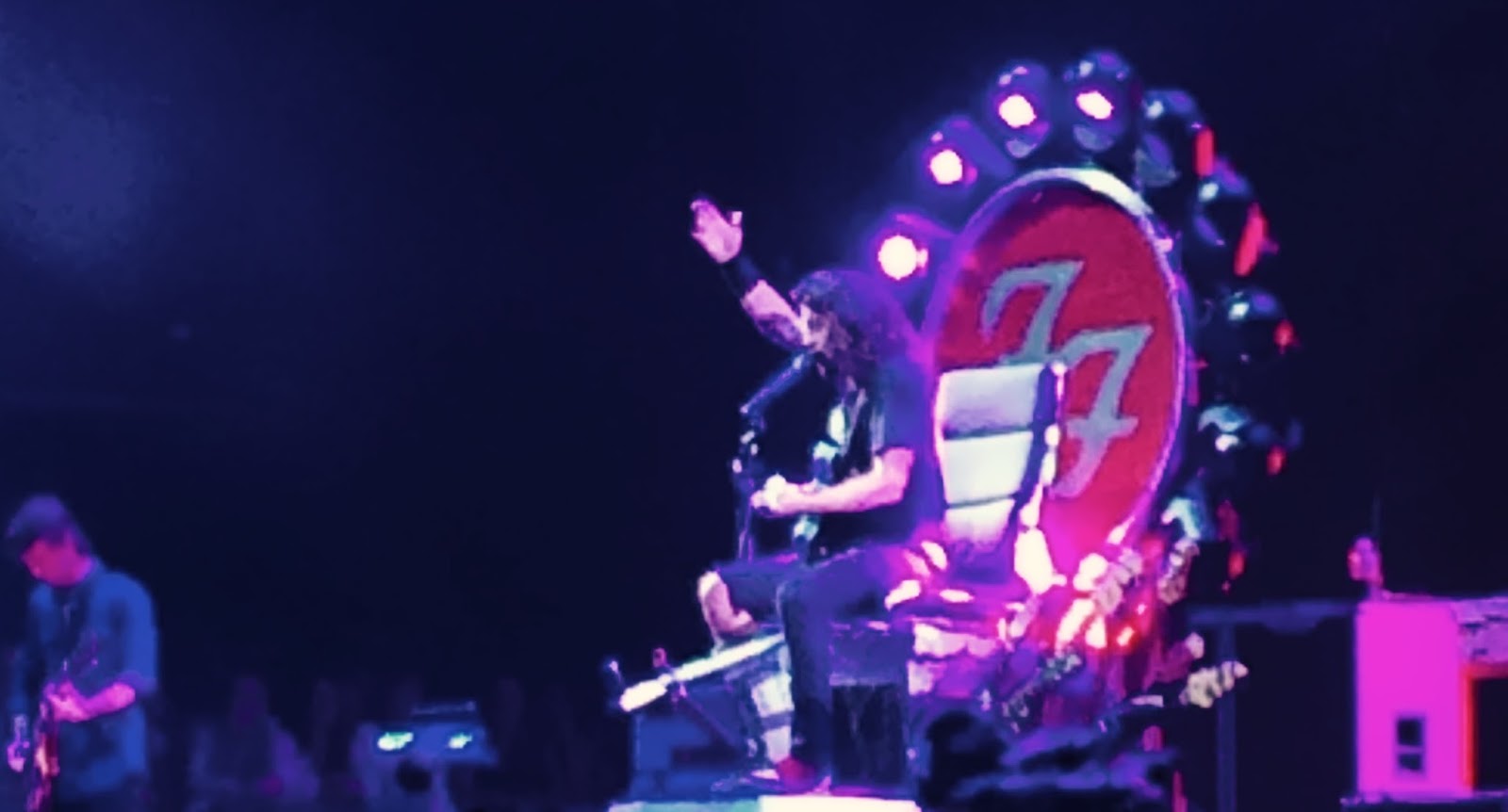 These three fans were already Foo Fighters fans for life. But, now they've each got a story that they'll be sharing for the rest of their lives. And if the people they tell aren't Foo Fighters fans now, they'll definitely be giving them another listen.
As a marketer, these fan experiences should be motivating and thought-provoking. What can you do to give your customers this type of special treatment? How can you make them want to tell their friends about their experience with your company? Social media makes it quick and easy to share our experiences and influence our friends.
What concert stories have you heard that stick with you? Have you had similar experiences with any companies? Tell us in the comments below. As always, thanks for reading. If you like this post, share it with your friends.