As I posted a couple of weeks ago, rock artists can teach us a lot about marketing. Celebrating their 30th anniversary this year, Bon Jovi went from the darlings of MTV to a global band.  They have enjoyed even larger success in the 2000's than in their 80's "heyday". From a marketing standpoint, there are two things that Bon Jovi does better than any band besides the Beatles. First, they managed to transform their brand image while also staying true to who they are. Second, they've embraced digital marketing and the opportunities it has created for them. Many brands can learn from them.
When you think of Bon Jovi these days, a far different image comes to mind than in the '80's. They've done more than grow up from the hair band days. They've completely lost their association with that era. Not the songs mind you, "Livin' on a Prayer" and "Wanted Dead or Alive" still hold up all these years later. But, their image in the hair band scene evolved with a multitude of new anthems and never-give-up messaging. Yes, it's cliched, but it works. Add their philanthropy to that and it's easy to see why the evolution worked.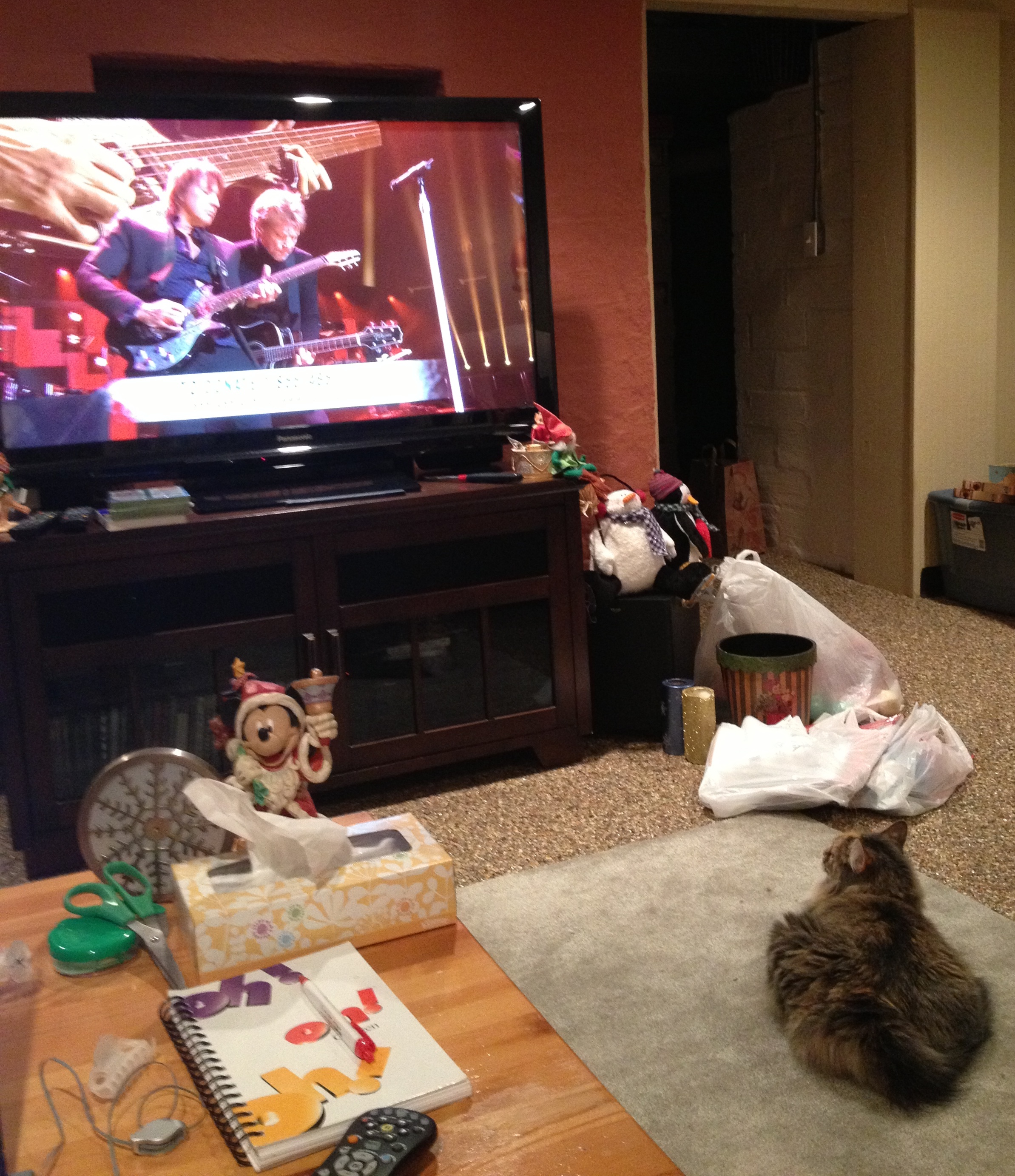 Their brand transformation started with their "Keep the Faith" CD in 1992. After a band break (and some band therapy), they returned with "chapter 2." Now, with a more socially conscious approach to lyrics. The CD sold well, despite a changing music scene.
Fast forward to 2000 with their next "come back". After another hiatus that saw Jon Bon Jovi explore acting, they roared back with "It's My Life" from their "Crush" CD. This amidst another shift in the music scene…this time known for boy bands and Brittany Spears. The CD was huge. People were noticing their longevity and ability to flourish by staying true to who they were.
Tragedy struck in the form of 9/11 shortly after. Bon Jovi was front and center offering support and doing what they could to help those suffering. They weren't the only ones, but they may have been the most visible. At the concert for New York, they played an incredible set. When all the artists came out to sing with Paul McCartney, Jon Bon Jovi planted himself right behind him. I guarantee that was no accident. They were sharing the stage with the biggest names in rock royalty and standing proud.
Jon Bon Jovi began appearing everywhere in politics, business and general celebrity. They began multiple philanthropic efforts to help those affected by 9/11 and homelessness. Jon bought the Philadelphia Soul of the Arena Football League and used them to further enhance his charitable missions. The band even donated $1 million to Oprah Winfrey's charity on her show.
During this time, they continued to release new CD's and sell out arenas around the world. They even crossed over into the country music world…and did it well. I wasn't a huge fan of it at the time as I'm not a country music fan at all. But, the CD is actually one of their better CD's, I say begrudgingly. A move like that has killed many bands, but Bon Jovi had an authenticity to the music. They described it as Bon Jovi music with a Nashville flavor. It didn't feel or sound like a stunt or quick money grab.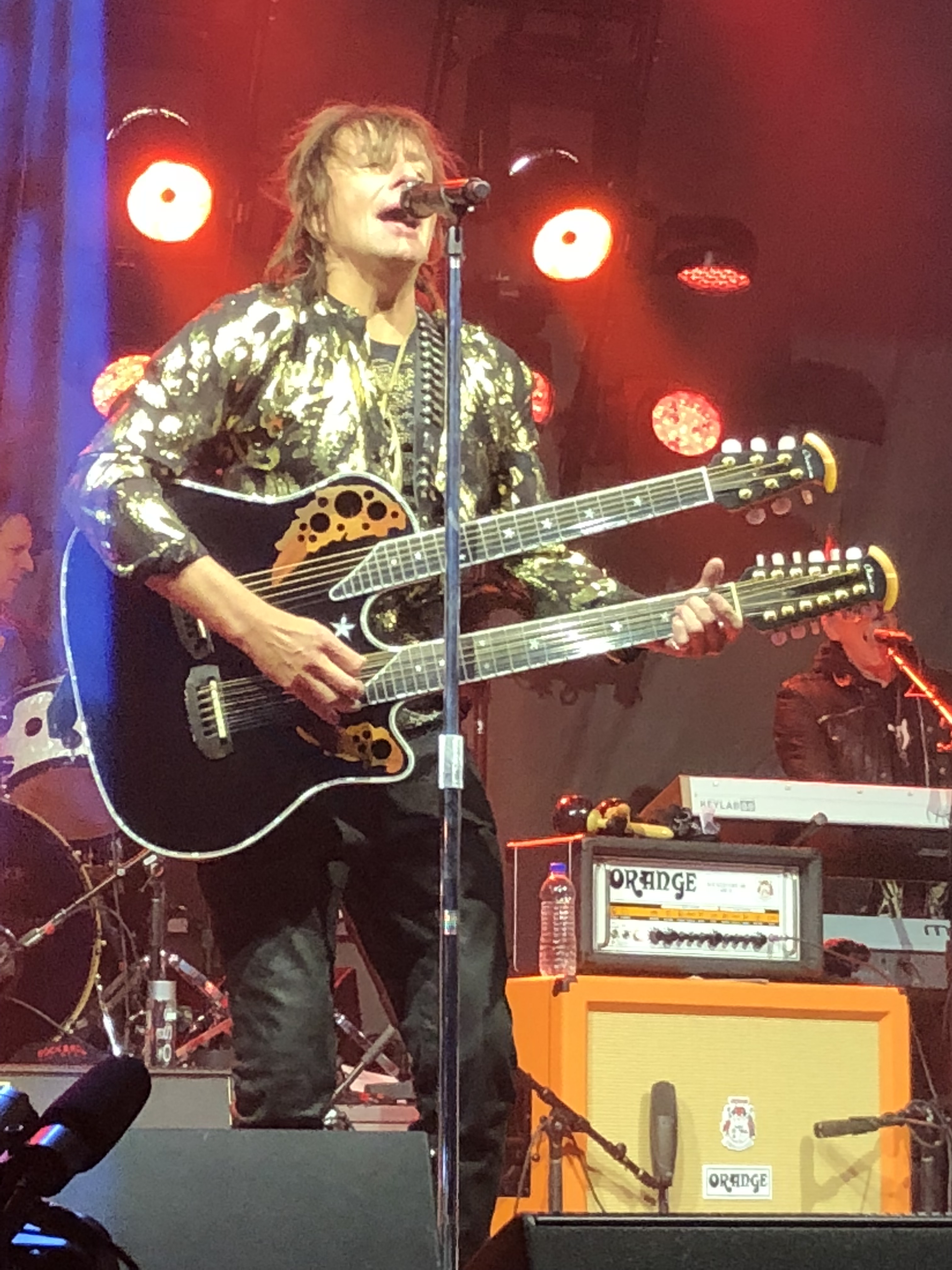 They've embraced digital marketing and social media. They've launched many iterations of their website with each new CD. They built their email list to send newsletters and announcements. With "Crush", they did something few bands were doing yet at that time. They streamed live footage of their recording of the CD online. I logged in and saw them recording backing vocals and drums…not the fun stuff like lead vocals and guitar. This was early on with the technology and it wasn't pretty, but they gave us a view we hadn't seen before. It built excitement for the new CD.
They were among the first to stream portions of concerts online. They even streamed some entire shows, including their Cleveland show in 2013 (one of the last shows with Richie Sambora). Jon Bon Jovi sold "tickets" to stream a live solo concert to benefit the Parker Family Health Center.
They offered an online promotion for fans to submit videos of themselves performing "Livin' On a Prayer." The band used them in a collage on their giant screens in concert when they played the song. With their last CD "What About Now", they experimented with augmented reality. With their Bon Jovi App, there was a feature that brought the CD cover to life with animation. The band members themselves were even fully painted to blend into the cover.
So what has their digital marketing efforts gotten them? Besides a ton of content to repurpose, they've grown their fan base enough to be one of the biggest bands in the world. They consistently have the top-grossing tours. They're the only band that had insane success in the '80s as a hair band and are even bigger now. It's all been the vision of Jon Bon Jovi.
There are many marketing lessons we can learn from Bon Jovi, but branding and digital marketing stand out the most to me. Thanks for reading and if you like this post, please share it with your friends.